Volodymyr Zelensky Biography: The current President of Ukraine, Volodymyr Zelensky is recently in the news for ongoing Russia-Ukraine tensions. Recently, Ukraine's mighty neighbor Russia has opened a war against Ukraine, in response to that, Ukrainian President Volodymyr Zelensky posted a video on social media to remain fearless and united under these harsh circumstances. Just after this video, people around the world have got curious to know about Ukraine's President Biography.
In this blog, we will be talking about the biography of Volodymyr Zelensky who is currently the President of war-torn Ukraine. So, let's keep reading this article till the end.
Volodymyr Zelensky Biography | Ukraine President Biography
Volodymyr Zelensky was born on January 25, 1978, in Kryvyi Rih, Dnipropetrovsk region in the USSR (now in Ukraine). He was born in a Jewish family. His father's name was Oleksandr Zelenskyy & mother was Rymma Zelenskyy. Being born in USSR, he was closely affected by the native Russian speakers around him, so he also got fluency in the Russian language. He is multilingual, he knows Russian, English & Ukrainian languages.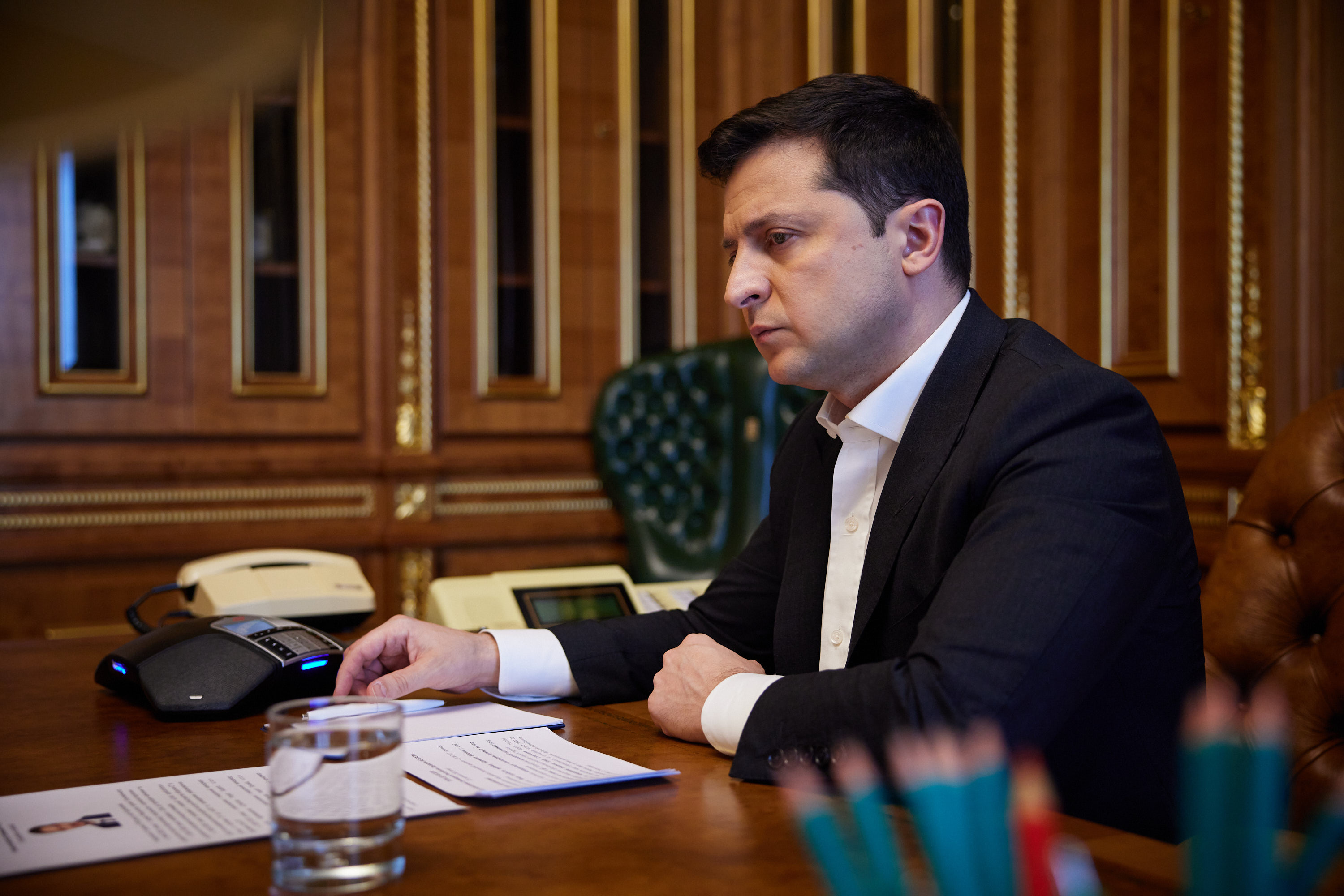 After his birth in 1978, his parents moved to Mongolia for four years. After returning back to their home country, Zelensky attended school and finished his primary and secondary education. To pursue higher qualifications, he moved to Kyiv National Economic University in 1995. There he earned a law degree in the year 2000.
Volodymyr Zelensky Wiki, Age, Date Of Birth
Volodymyr Zelensky was born on January 25, 1978, in a Jewish family in USSR. After the dissolution of the USSR, his homeland Kryvyi Rih, Dnipropetrovsk region merged in Ukraine. Zelensky is currently 44 years old as of February 2022.
Ukraine President Volodymyr Zelensky Wife, Age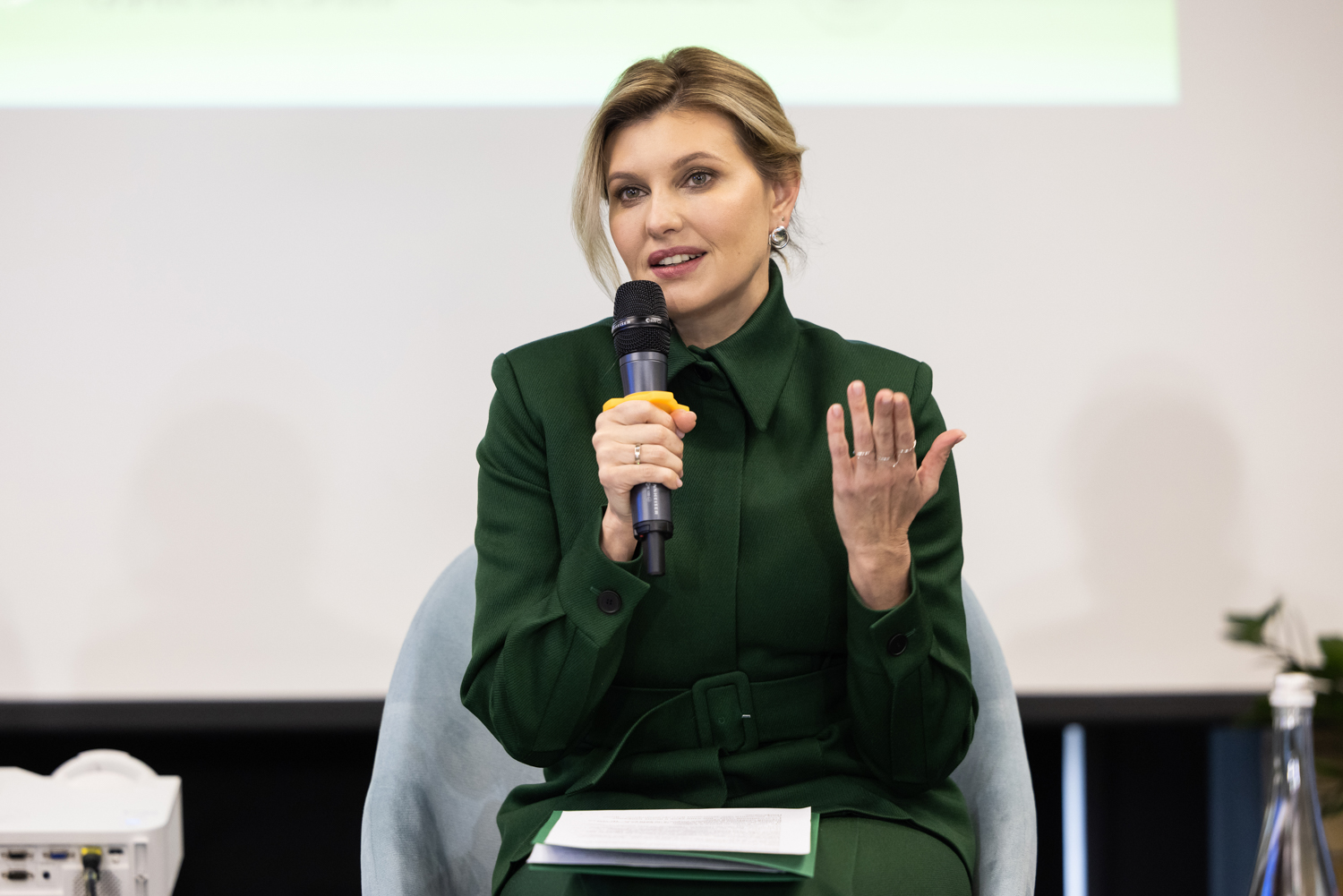 Volodymyr Zelensky married his wife Olena Volodymyrivn Zelenska in 2003. She was also born in 1978 in the same district where Zelensky was born that is Kryvyi Rih. Olena is currently 44 years old as of February 2022.
Ukraine President Volodymyr Zelensky Biography, Wiki, Early Career & Profession
After receiving the law degree, Zelensky successfully qualified as a lawyer but his passion & interest took him to another sphere where his law degree had no importance at all. He chose to become an actor, so he started his career in acting & filmmaking. He was so desperate about his acting career that it became his primary focus. In his college days only he had begun to join theatres.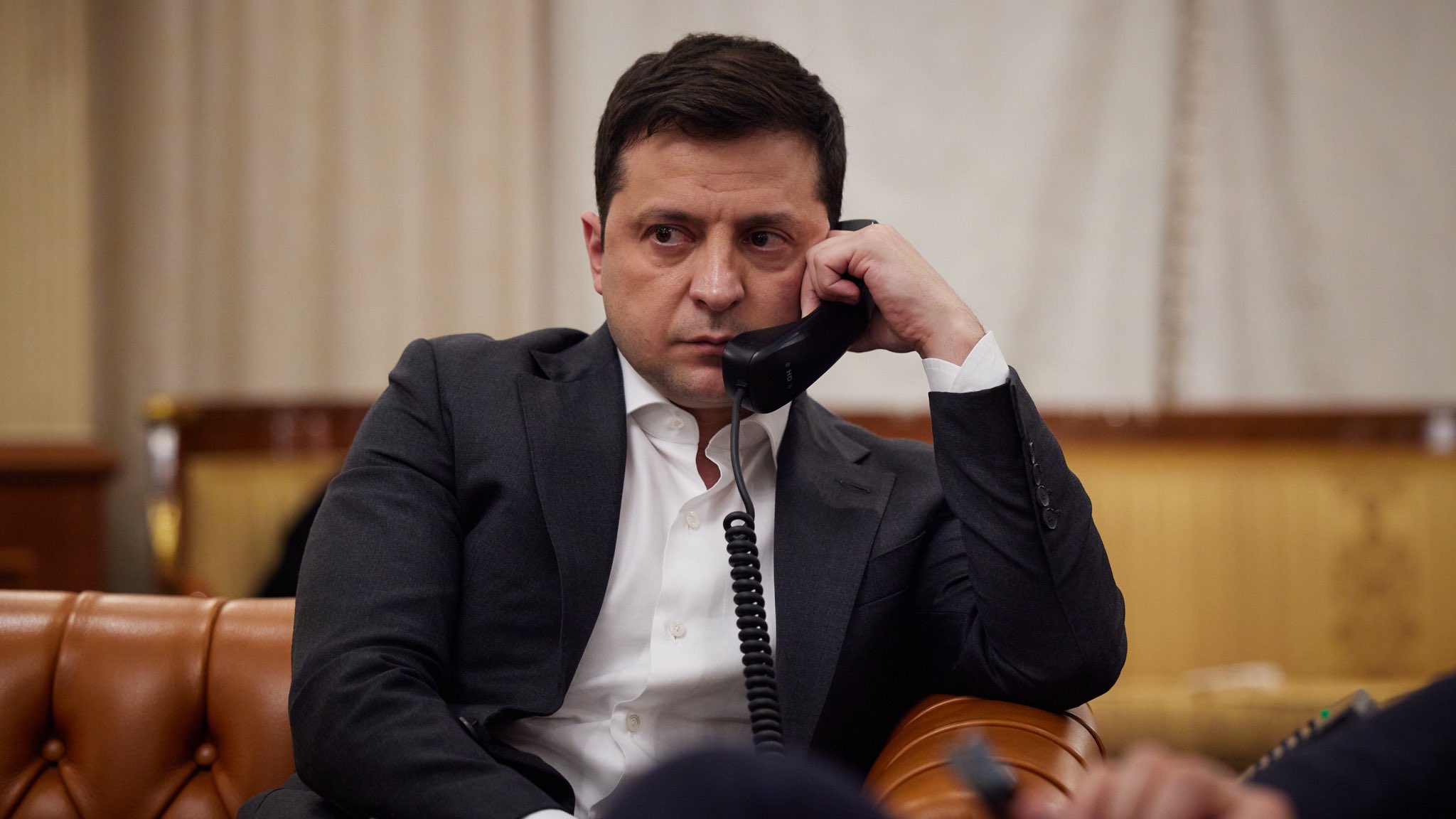 By the end of his college days, he founded a group named Kvartal 95 club. The group was basically a team of theatre actors including Zelensky. Their group regularly performed on KVN, a popular comedy show. In the later years, he founded his own production company with the same name and became its director.
Volodymyr Zelensky TV & Filmography Career
So far, Volodymyr Zelensky has appeared in almost 10 full-length feature films that bagged him several national and international awards. His filmography career began in 1997 and was active until 2019 when he was elected as the President of Ukraine.
His filmography career was mainly based on the comedy niche. His one of the TV series named "Servant of the People" became widely popular and bagged him loads of praises and honors.
Volodymyr Zelensky's Journey To The Ukrainian President
Volodymyr Zelensky was successfully steering his life in acting & filmmaking career, but however, his company Kvartal 95 was also involved in providing aid to the military during Donbas disputes. He was very much concerned regarding his motherland's security. His forefathers have also contributed to World War II.
At that time, the nation was grappling with corruption and Russian insurgency. These things would have made him enter politics. Finally, in April 2019 Volodymyr Zelensky won the Presidential election with the huge support of almost 72% of Ukrainians. Till then, he is holding the position of Ukraine's Presidency.
Why Volodymyr Zelensky Is In The News?
Volodymyr Zelensky is currently gaining the world's attention after Russia declares war against Ukraine. On the 24th of February, Russian forces have bombarded some Ukrainian city and their forces have entered Ukraine. After the incident, Ukrainian President Volodymyr Zelensky posted a video on social media handles asking the Ukrainians to be brave and fearless in these tough situations and he also assured the citizens that we'll not give up until the victory.
Volodymyr Zelensky Social Media Profiles
Volodymyr Zelensky Instagram Handle: zelenskiy_official
Volodymyr Zelensky Twitter Handle: Володимир Зеленський
Volodymyr Zelensky's wife, Olena Zelenska Instagram Handle: olenazelenska_official
Volodymyr Zelensky Age, Date Of Birth, Wife, Net Worth
Personal Information

Full Name
Volodymyr Oleksandrovych Zelensky
Famously Known As
Zelensky, War-President
Date Of Birth
January 25, 1978
Place Of Birth
Kryvyi Rih, Dnipropetrovsk region in USSR
Age
44 years old
Nationality
Ukrainian
Religion
Jewish
Ethnicity
Jews
Zodiac Sign
Not Known
Physical Status 

Height (Approx.)
5 feet 8 inches
Weight (Approx.)
75 kg
Eye Colour
Black
Hair Colour
Black
Parents & Family

Father's Name
Oleksandr Zelenskyy
Mother's Name
Rymma Zelenska
Siblings
Not Known
Wife
Olena Volodymyrivn Zelenska
Children
2,  A daughter, Olexandra, and a son, Kiril
Educational Qualification

Educational Qualification
He has received a law degree
School
Not Known
College
Not Known
University
Kyiv National Economic University
Career & Profession 

Primary Profession
Politics
Secondary Profession
He was a successful actor, producer, director, and founder of Kvartal 95
Additional Achievements
He is also a qualified Lawyer
Salary & Net Worth

Salary
Not Known
Net Worth
Approx. $10 million
You May Also Like To Read: